MALMO OPEN
THE EUROPEAN PARASPORT GAMES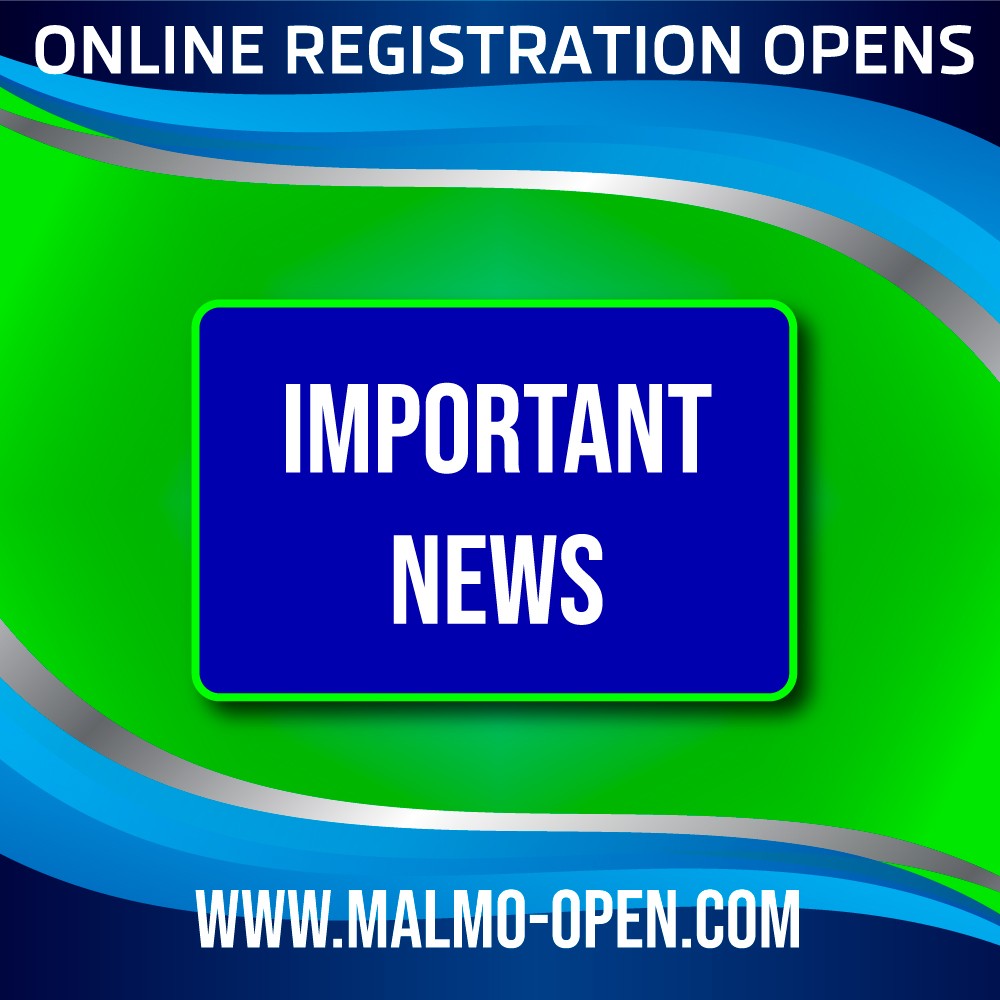 Registration – Timeline
• 20 okt 2020
First Entry opens
NO binding registration, NO costs involved.
Start registration and enter sports and estimated number of participants.
• Dec 1, 2020
Second Entry opens
At this stage, the final Cancellation Policy is defined and registrations can, by accepting this, proceed with specifying their registration with; Sports class / branch, hotel room type and date, transportation, lunch, etc.
NO payment needs to be made yet. Changes / cancellations can be made free of charge until 19 December 2020.
• Dec 19, 2020
Registrering closed
Deadline for Registration. Subsequent registrations and changes to registrations made later must be emailed to info@malmop-open.com and will be charged an additional fee of SEK 100 per change.